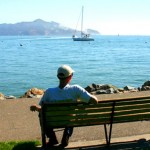 For many, the next bit of news should not come as any great revelation, especially when considering the financial and housing meltdown of recent memory. But here's the shocking bottom-line assessment: Baby Boomers' nest eggs are sorely lacking these days.
It's safe to say that only a very few would have been completely blind-sided by this stunning discovery. And for those who may have passed out from the information, hopefully there are some smelling salts in your medicine chest….
So what of this latest development? Well, economists and other financial experts estimate that the average Boomer — that is, anyone born between 1946 and 1964 — is about $500K short on his or her retirement savings goal. In a nutshell, the outlook for many Baby Boomers and younger seniors seems quite dim when it comes to kicking back and enjoying their golden years. But perhaps you already knew that.
Many Would-be Retirees Now in Survival Mode
For a large number of people, staying in the workforce longer, but likely working just as hard as they did in their younger days, seems to be the standard course of action for those looking not only to shore up an ailing savings account, but also interested in plain old survival. But according to the experts, savings is not the only the issue; there's debt out there, and apparently lots of it. Continue reading →