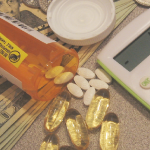 While many Baby Boomers are getting up there in years, a good number of us are still, fortunately, working. We say fortunately because the mere fact means that some folks, at least those who are active in the workforce, may still have the ability to generate a little additional income when necessary. While having to work in one's golden years seems to be less of a blessing and more of a curse, the latest news about healthcare insurance premiums may prompt some seniors and younger Boomers to reconsider chucking their day job and maybe delay that long hoped-for segue into retirement.
What we're getting at here is reflected in recent news articles that indicate many health insurance companies plan to raise customer premiums by a significant amount this year; significant as in upward of 20 percent or more in some cases. According to reports, the increases may be seen all across the United States as insurers seek to raise premium rates for many of their current policyholders. If the so-called fiscal cliff sent chills up the spines of most people, not to mention small business owners, these anticipated insurance hikes could be even worse.
Of those who would be the most greatly affected by any rate increases, financial experts suggest that small business owners and those individuals who do not have an employer-provided insurance plan may be the most vulnerable. Considering that rate hike percentages in some areas of the country will be in the double-digits, this is nothing to sneeze at, especially if that sneeze leads to a doctor visit in the near future.
Examples of the coming onslaught of higher health insurance premiums include consumers in the state of California, namely those who are insured with Aetna, Blue Shield of California, or Anthem Blue Cross, the latter of which is seeking a whopping 26 percent rate hike for certain of its policyholders. For many people who pay for their own insurance the threatened increases could equate to several hundred dollars extra a month. Continue reading →